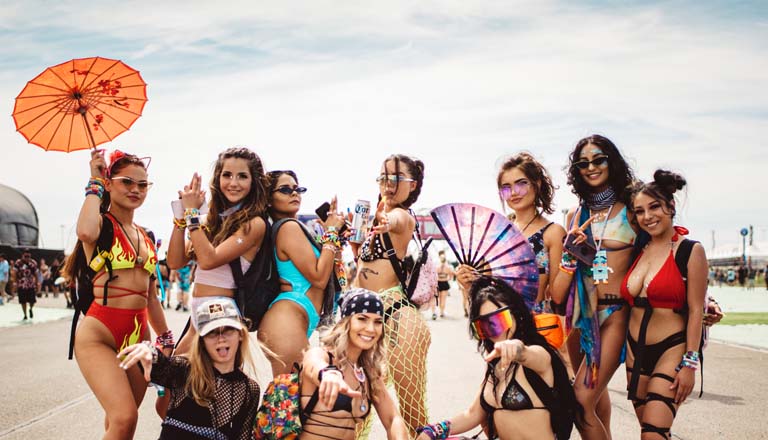 Hours & Info
Venue & Hours
Tacoma Dome
2727 E. D St,
Tacoma, WA 98421
Saturday, March 19, 2022
Event Times: 7:00PM – 1:00AM
Will Call: TBA
Ages & ID
GUESTS MUST BE 18 OR OLDER TO ATTEND AND MUST PRESENT A VALID GOVERNMENT ISSUED PHOTO IDENTIFICATION AT THE ENTRY DOORS (a picture of an ID will not be accepted).
VERTICAL ID'S WILL BE ACCEPTED AT THE SPIRITS LOUNGE FOR GUESTS THAT ARE OVER 21.
Event Guidelines
Bags
CLEAR PLASTIC BAGS NO LARGER THAN 12" x 6" x 12" will be permitted into the venue. Color tinted or mesh bags are not considered clear.
A small clutch or purse (not clear) will be permitted if it is no larger than 4.5" x 6.5" (roughly the size of your hand)
NO Backpacks. It does not make a difference if it is clear or the permitted size above – no exceptions.
Hydration / Water
FREE water stations will be provided at locations throughout the arena
NO Camelbaks, Hydrapaks or Bota Bags
EMPTY, CLEAR plastic water bottles will be permitted. No other materials will be permitted i.e. aluminum.
NO Outside Food or Beverages OF ANY KIND
Ticketing
Patrons attending must be 18 years of age or older with valid, government issued photo ID. Temporary/Paper IDs are allowed if accompanied by a valid or expired form of government ID that includes a photo, such as an expired WA drivers license, passport, or military ID.
NO Refunds or Exchanges
NO Re-entry/Ins & Outs
General Guidelines
TOTEMS ARE ALLOWED! Must be inflatable or constructed of foam. No other material will be permitted, this includes the totem pole itself, and cannot be taller than 10'. Any inflatable items attached to the totem or the totem itself must be deflated when going through security.
Glow sticks will be permitted but must be sealed in the original packaging until after proceeding through the security inspection area.
NO Moshing, crowd surfing or stage diving
Face coverings are required, regardless of vaccination status, by state order. Per the WA State Dept. of Health, a face covering is anything that completely covers your mouth and nose, and fits securely on the sides of your face and under your chin. It should be made of two or more layers of tightly woven fabric with ties or straps that go around your head or behind your ears. Please note: Eyes must be visible.
FINAL APPROVAL OF ANY ITEMS WILL BE AT THE DISCRETION OF SECURITY.
*subject to change at any time.
Prohibited Items
NO Drugs or Drug Paraphernalia
NO Pets
NO Massagers
NO Laser pointers
NO Micro lights (unless sewn into costume or attached to totem) or micro light toys
NO Poi or Fire Dancing equipment
NO Hula Hoops or Contact Staffs
NO Pacifiers
NO Eye Drops
NO Glass, Cans, Cups, Coolers
NO Markers, pens, spray paint or any aerosol products
NO Large chains or spiked jewelry
NO Stickers
NO Drones
NO Unsealed tampons
NO Liquid makeup
NO Stuffed animals or dolls
NO Open or unopened (sealed) packs of cigarettes
NO E-Cigarettes, E-Liquids or vaporizers
NO Lighters
NO Open or unopened packs of gum
NO Unsealed chapstick or lip gloss
NO Weapons of any Kind (Includes Pocket Knives, Pepper Spray, Fireworks, etc.)
NO Red-colored light-up wands, batons, or lightsabers
NO Recording equipment – photo, video, or audio (No detachable lenses)
NO Selfie sticks
NO Tents or chairs
NO Balloons, balls, or frisbees
Related